Arvada is located in the central portion of Colorado just northwest of Denver and began its journey from nondescript plain to thriving municipality in the wake of the Pike's Peak gold rush. In 1850 a prospector named Lewis Ralston - who was on his way to California to try and cash in on the Gold Rush underway there - happened to dip his sluice pan into a small tributary of what we now call Clear Creek. To his surprise his efforts yielded him about 1/4 ounce of gold. His traveling companions named the creek Ralston's Creek in his honor although the lot of them, Ralston included, continued on to California the day after the find.
8 years later Ralston returned with a small band of different prospectors to the place where he found his nugget in 1850. For a short time the group had success in Ralston's Creek. But when the gold played out there several turned their attention to the mountains further west where they discovered more generous gold deposits. Some of the party members however, disillusioned with gold prospecting, declined to head into the mountains. Instead, they settled on the fertile bottom land in the Ralston's Creek area. Before long it became a thriving agricultural center.
Shortly thereafter, the Territory of Colorado was formed and these farmers found ample and eager markets for their food products among the growing population. Beginning in 1870 several railroad companies laid down tracks through the area and soon the agricultural products of the region found even more far flung markets. In 1876 Colorado was granted statehood and the town of Arvada was incorporated in 1904. The town gets its name from a prominent early settler, Hiram Arvada Haskin.
In the years following the end of World War II the population of Arvada surged – from a couple of thousand citizens in 1950 to nearly 120,000 today.
More Than 40 Years of Service to the People of Arvada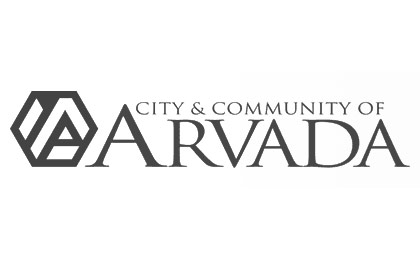 The people of Arvada are friendly, no-nonsense folks who come here to enjoy the clean air and spectacular scenery. Because most of the residents either work from home or commute to the economic centers of Denver and Boulder, the town retains its quiet, somewhat sleepy nature in spite of its rapid growth. Arvada is one of the most prosperous communities in Colorado and much of the housing stock reflects that.
Homes are typically spacious and well-appointed and many have wall to wall carpeting that helps retain heat during the winter and provides comfort underfoot all year long. At Steve's we've witnessed a lot of change over the past 40+ years but some things - like the care with which Arvada residents treat their homes and the often unrelenting environmental challenges - remain pretty much the same year to year. That's why everyone from Vrain Street in the east to West 70th Drive in the west trusts Steve's Carpet Care & Restoration to keep their flooring beautiful and healthy year round.
What Separates Steve's From the Rest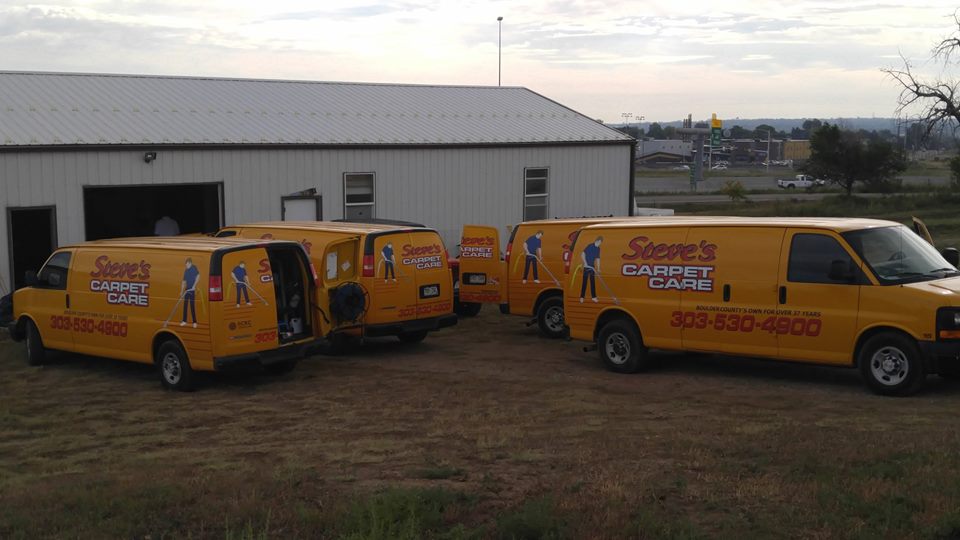 Some folks think carpet cleaning companies are pretty much all the same. Until they give us a call and experience the difference our peerless customer service and highly trained technicians make. Many of our clients have been with us for years because they know they'll always get an honest price, high quality service and no games. We show up when we say we will, treat your property with the utmost respect, and don't waste time getting down to business. When we're done your carpets have been purged of dirt, debris, allergens, stubborn stains and noxious odors and you can go back to enjoying your home for the oasis it is.
Take Advantage of our Additional Services
While we're proud of our reputation as the area's best carpet cleaning service Steve's is more than just a one trick pony. Over the years we've expanded our offerings to encompass a range of related services that are key to maintaining the overall safety and value of local homes. These services include:
Air duct cleaning - The air ducts are one of the most important components of the modern home. The job of the ducts is to inhale the dirty air that seeps into the house, return it to the HVAC system for cleaning and processing and then redistribute that air throughout the house. Thing is, when the ducts inhale all that dirty air much of the dust, dirt, pollen, pet hair and other contaminants wind up coming to rest inside the ducts. There they accumulate and sully the air. The end result is that, if you haven't had your ducts cleaned in the past year, they are simply recirculating all kinds of pollutants.
Dryer vent cleaning - Most people are not aware of the threat posed by clogged dryer vents until they experience a house fire that starts in this vent. Dryer vents can become completely jammed up with lint over the course of a year or two. And when they do they are no longer able to discharge their duty to vent hot air from the dryer to the outdoors. As a result heat builds up inside the dryer, the laundry room and most of all, inside the vent itself. Eventually all that link catches fire and you're lucky if everyone in the house escapes unscathed. Very lucky. Every year there are more than 15,000 house fires in the US that start in a clogged dryer vent.
Upholstery cleaning - While upholstery is often one of the highlights of an interior design scheme it is nonetheless a favorite hiding place for bacteria, mold spores, pollen, pet hair, pet dander, dust mites and scores of microbial beings you don't want to know too much about. When you have the pros from Steve's steam clean your upholstery you'll rid yourself and your home of a major source of allergens as well as a major cause of respiratory illnesses including asthma and bronchitis. We get down to the base of the upholstery and root out even the tiniest, most rugged microbe.
Water damage repair work - No one in this part of the country needs a refresher course on flooding. Floods are an all-too-familiar phenomenon here. Sometimes they come and go quickly and don't do much harm. In other cases though - like in 2013 for example - flood waters wreak havoc; washing away homes, and filling countless basements, living rooms, kitchens and more with mud, silt and environmental pollutants while doing severe damage to carpets and furniture. Our water damage repair and restoration services are something we hope we never have to put to use. But we refuse to bury our head in the sand when it comes to the potential for flooding in this area.
Make Sure You Invest in Steve's Carpet Care & Restoration
Our customers are some of the most loyal around. Year after year they return to us to clean their wall to wall, restore their Persian carpets to pristine condition, clean out their dryer vents to prevent home fires and more. It's been our privilege to serve the people of Arvada all these years and in many respects we feel like we're just getting started. Give Steve's Carpet Care & Restoration a call at (303) 530-4900 to schedule carpet cleaning for your home or to arrange for any of our other services.