In 1959 the first Boeing 707 went into service, the first weather satellite was launched by the US Navy, the Saint Lawrence Seaway opened for business in Canada, Hawaii was admitted as the 50th state and Northglenn, CO - a master-planned community spearheaded by Jordon Perlmutter - was carved out of parts of Adams and Weld Counties. In the tradition of many communities in this part of the country, Northglenn was established as a Home Rule Municipality. This provides it a certain amount of autonomy in determining its form of government and future direction.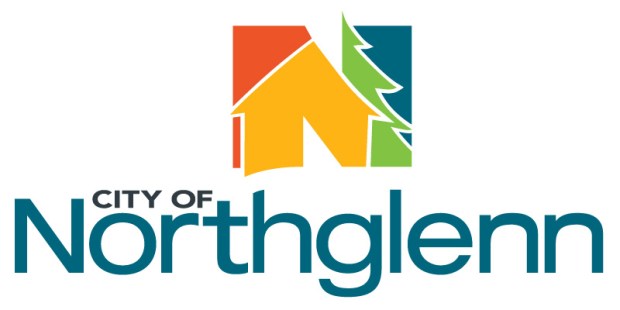 Northglenn is currently home to about 39,000 residents. In the 60 years since its founding, the population of Northglenn has shown steady, if unspectacular, growth. That's primarily a function of there being limited room for development. This city is modest in size, after all. And so growth has been wisely controlled ensuring that nothing is allowed to interfere with the relaxed, safe, family-friendly vibe the city exudes from Spring Drive in the North all the way to the Lane Street cul de sac in the South.
Residents of Northglenn treasure the tight-knit neighborhoods, the accessible and high-quality schools, and the many miles of walking and biking paths that comprise the Greenway Trail System. There are conveniently located shopping centers, the Legacy Ridge Golf Course just to the West of town and the Thornton Creek Golf Course just to the North. And what a place it is for outdoor activities with more than 300 sunny days per year on average and only modest amounts of precipitation.
Northglenn is only 15 minutes' drive due North of downtown Denver with the residents enjoying all of the lifestyle advantages that come with such an ideal location. As a testament to that quality of life many of Northglenn's original residents still reside here in the homes they purchased from Jordan Perlmutter all those years ago. We at Steve's have been proud to serve the needs of the people of "the most perfectly planned community in America" for more than 40 years.
Why Northglenn Residents Need High-Quality Carpet Cleaning
Northglenn residents take great pride in their homes, and that collective pride is on display on every street, lane and avenue. Inside their homes, many employ wall to wall carpeting. This helps to keep the home warmer during the often brutal winter by acting as an additional layer of insulation that slows the upward migration of heat.
But while this type of carpeting is extremely comfortable and an invaluable energy conservation tool, it is also a magnet for pet dander, mold, dust mites and more. And it tends to collect large amounts of dust, debris, pollen and other contaminants borne on the Chinook winds or carried by dust storms that blow in from the East. If you don't stay on top of all that dust and dirt, it will not only create a gritty sensation underfoot, but it will also create an ideal breeding ground for microscopic parasites.
We're More Than Just Carpet Care
At Steve's, we're proud of the fact that so many homeowners in Northglenn trust us with their wall to wall carpeting, throw rugs, Orientals and heirloom Persians. And we put a lot of effort into maintaining that trust each and every day. But we're equally proud of the quality of our related services as well. Those additional services include:
Dryer Vent Cleaning - While carpets are our bread and butter, this may actually be the most important service we offer. And we'll tell you why. Every year more than 15,000 house fires in North America start in the dryer vent. That's a pretty staggering figure that most people simply aren't aware of. As a result, they allow their dryer vent to become clogged with lint, and then one day the unthinkable happens. Don't let it happen to you. This is a problem our highly trained technicians can take care of in just a couple of hours. When they're done your home will be immeasurably safer, and you can sleep well at night knowing you've eliminated a major potential threat to your family.
Air Duct Cleaning - Dirty air ducts don't pose the immediate existential threat that a clogged dryer vent does. Their threat is more insidious. More accumulative. Did you know that the EPA says most common allergies have their origin in the home? It's true. So if someone in your household has developed the sniffles and sneezes the cause may not be that beautiful flowering tree outside the kitchen window. It may well be all the pet hair, mold and dust in the air vents that's being circulated and recirculated throughout the house. If you hire an inexperienced person to clean out your air ducts, they may well deposit all the dirt and debris inside the ducts right onto your kitchen counter or beautiful living room furniture. With our team of air duct specialists that simply won't happen.
Upholstery cleaning - Having our pros in to apply our truck-mounted steam cleaner to the carpets will help ensure that your family has a clean, healthy environment to live in. But just as dust, dirt, pet hair and more settle onto the carpeting and take up residence so too do they settle onto the furniture and make themselves at home. It doesn't make much sense then to have clean carpets for the kids to play on only to have them settle onto a vacuum cleaner bag full of contaminants when they rise from the floor and settle onto the couch. We put the same knowledge about digging pollutants out of your carpet to work on your upholstery. While our state of the art upholstery cleaning process can't do anything about wear and tear on your furniture, it will return it to a pristine state, cleanliness wise.
Water damage repair - This part of Colorado provides some of the most breathtaking scenery in the entire nation, which is one reason people continue to flock here while other states lose population. However, all that spectacular beauty comes at a price. Colorado suffers more than its share of both seasonal and flash flooding and anyone who's lived here for more the a few years (including those of use at Steve's) has seen the results first hand. Because of this, we offer a variety of flood-related services, including cleaning water-damaged furniture, restoring water logged carpet (when possible), restoring hardwood floors and distributing a limited amount of relief supplies in emergency situations.

Give Us a Call and Discover the Steve's Carpet Care & Restoration Difference

While we're always welcoming new customers into the fold, the vast majority of our clients have been with us for years. They appreciate the level of expertise we bring to every job and won't let anyone else handle their carpeting, upholstery or ductwork. It's something we're proud of, and it's our hope that we can continue to earn their trust. If your Northglenn home is in need of affordable, first-class carpet cleaning and related services, give Steve's Carpet Care & Restoration a call today at (303) 530-4900. We're the number 1 carpet cleaning business in this part of Colorado for a reason: we get the job done right the first time, every time.