In 1858 General William Larimer and Captain Jonathan Cox staked a claim on a bluff that overlooked the South Platte River. Larmier decided to name his prospective settlement after then Kansas Territory Governor James Denver. Denver City in the early days was a prototypical frontier town with saloons, gambling, livestock trading and such. And there was little indication that it would grow into the economic powerhouse it is today.
In 1861 the Colorado Territory was created and some 10 months later Denver City was incorporated. Six years after that Denver City became the capital of the new territory. In 1876 Colorado was admitted to the Union and in 1881 Denver City achieved permanent state capital status. Shortly afterward its name was shortened to just Denver. The transcontinental railroad brought migrants and new prosperity to Denver and by 1890 it was one of the largest cities in the West.
Heavy industry came to Denver in the early 20th century with the Colburn Automobile Company. In 1953 the Rocky Flats Nuclear Weapons facility opened just outside Denver. It was a major employer until being shut down in 1992. In the past 20-30 years Denver has achieved widespread acclaim for being one of the best places to live in the US and its growth has been explosive. Today it is the second largest city in the Rocky Mountain region after Phoenix with 3 million people living in the Denver Metro Region. And due to its central location in the lower 48 states its economy has grown to some $150 billion per year.
The Importance of First Class Carpet Cleaning in Denver
Denver's location on the high plains at the foot of the Rockies means it is subjected to all manner of weather phenomenon. This includes dust storms that blow in from the Great Plains to the east, Chinook winds that come howling down off the mountains, the occasional tornado and the more common landspout; which is a type of tornado but not one that develops in a supercell system.
All of these weather events wind up putting huge amounts of dirt, dust and other debris into the air which means into the air that enters your house. So whether you have wall-to-wall carpeting or area rugs you'll need an effective way to deal with it. Steve's has been helping Denver homeowners keep their homes clean, attractive and hygienic for more than 4 decades. Over the course of time we've seen it all and understand how important it is for Denver area homeowners to have a first class carpet care company they can call on. Simple rug shampoos and rent-a-vacs aren't going to do it in this part of the country. You need the power of our truck mounted steam cleaning system to burrow into the root of the pile and extract every last particle of dust and every last microbe.
Additional Services
Over time we have responded to feedback from our customers and introduced a range of additional services to complement and augment our state-of-the-art carpet cleaning. These services help ensure that your home is always as clean, safe and hygienic as can be. And we offer them at very competitive rates. These additional services include:
Air Duct Cleaning - All that dust and debris that enters your home from the outside doesn't just immediately come to rest on your rugs. Most of it gets sucked into the air ducts and recycled through the house over and over. A fair amount winds up getting trapped in the ducts where it impedes the smooth flow of air and gives microbes a place to call home. Air duct cleaning should be conducted every two years to ensure the environment in your home is healthier than the outdoor environment. But hiring an inexperienced handyman to clean your ductwork could actually wind up making things many times worse. Because it takes experience and the right equipment to extract all this dirt and debris from your ducts without causing it to explode out onto your furniture and kitchen counters.
Dryer Vent Cleaning - Every year more than 15,000 house fires in the US originate in dryer vents. That's a staggering statistic when you think about it. That means 1 out of every 20 house fires starts in the dryer vent. But maybe even more disturbing is the fact that 100% of those fires (that too often end in fatalities) could be avoided if homeowners had their dryer vents cleaned on a regular basis. At Steve's we're homeowners too and you can believe that we keep the dryer vents in our own homes clean and clear for safety's sake. We urge all our customers to do the same. Not because cleaning dryer vents is going to make us rich. But because we care about the health and safety of our friends, neighbors and customers. If you use your dryer regularly and haven't had the dryer vent cleaned in a year or more we urge you to take advantage of this important service.
Furniture and Upholstery Steam Cleaning - All that dust and debris that enters your home from the outside, it doesn't just make a beeline for your carpets or air ducts. A large percentage of it comes to rest on your furniture and is ground into the fabric of your upholstery. You could have the cleanest carpets on the planet. But if your upholstery hasn't been cleaned lately you're sitting in a stew of dirt, dust, pollen, dead skin, dust mites and assorted other microbes every time you plop down on the sofa or your favorite recliner. Our upholstery and furniture steam cleaning service returns your upholstery to like-new condition and is the cherry on the cake of your house cleaning efforts.
Water Damage Repair - Unfortunately, another natural phenomenon that is all too common in this part of the county is flooding. Like everyone else we witnessed firsthand the devastation caused by the floods of 2013. And like many others we wondered how we could help in the aftermath. Our decision was to offer a variety of flood-related services to affected areas. These services - including cleaning damaged furniture and flooring and offering small scale distribution of essential supplies - are designed to help communities recover more quickly and completely from the scourge of flooding.
Learn Why So Many Denver Residents Trust Steve's Carpet Care & Restoration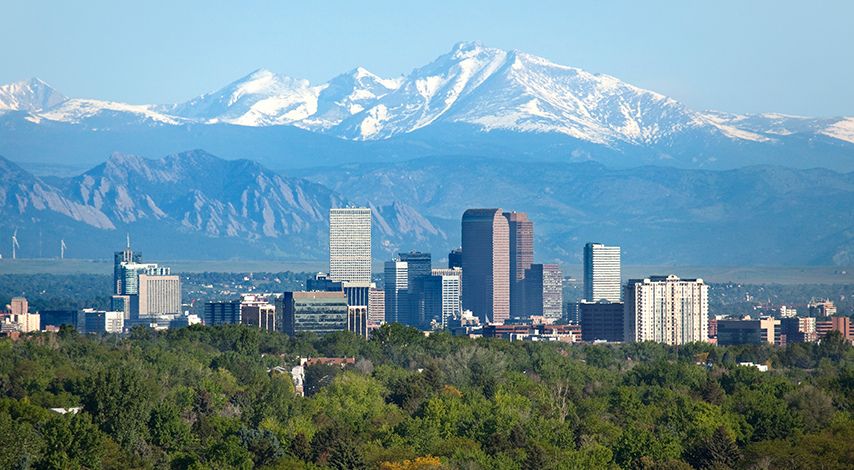 The Denver of the 21st century bears little resemblance to the Denver of 1860. Today, it's a bustling economic center and home to millions of upwardly mobile professionals, students, outdoor lovers and families in search of a better way. We see our job as helping the people of Denver attain that better life by ensuring their homes are always beautiful, safe and healthy. And we go the extra mile to accomplish that goal.
We're proud to be a part of the Denver community and we approach every job as though it's the most important one we've ever done. Because it is. It's our attention to detail, friendly service and competitive pricing that sets us apart from the everyday. And we strive every day to get even better at what we do. If you need carpet cleaning or any of our other services contact us today at (303) 530-4900 and learn why so many of your neighbors won't trust anyone else with their carpets.