The history of Superior Colorado is similar to numerous other towns in the Boulder/Jefferson County region and can be defined by one word: coal. As was the case with Lafayette and other neighboring towns Superior sprang up around coal mines sunk into the surrounding mountains and foothills during the late 19th century. The first truly notable coal deposits were discovered on farm land owned by the Hake family. And indeed, the Hakes would go on to play an important role in the development of the town and its relationship to the other communities in the area.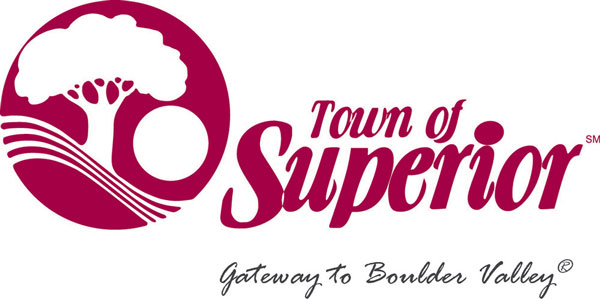 The exact origins of the name "Superior" are unclear. There have been many suggestions as to possible sources with the most likely being that several early residents had migrated to the area from Superior, Wisconsin and had named the town after their former home. But without conclusive evidence to support this notion it remains little more than a popular myth.
During the early part of the 20th century coal mining began to decline and one by one local mines were shuttered. In 1945 the Industrial Mine closed effectively signaling the end of the local coal mining industry. A number of people who had depended on coal for a living moved on to greener pastures while others remained to tend their own pastures in and around Superior.
The town remained a sleepy agricultural hamlet until the 1990s, when real estate developers moved in and numerous subdivisions were constructed. In a 10 year span the population rose from 255 to more than 9,000. Superior today is a safe, prosperous town and considered an ideal place to raise a family or retire.
Steve's Carpet Care & Restoration: Serving the Needs of Superior Residents for More Than 4 Decades
Whether you live on McCaslin Blvd near the Coalton Trailhead or on Conner Way near the east end of town you still have to deal with the same high plains environment. That means air thick with pollen during the springtime, dust storms blowing in from the eastern plains, snow, slush and ice during the winter and all too frequent floods.
All of these environmental conditions are tough enough to deal with when you're out and about. But unfortunately, it's almost impossible to leave them outside. Dirt, dust, mud, grime and grit make their way inside on the soles and heels of our shoes. While any time we open a door or window we invite soot, mold spores, tree pollen, grass pollen and of course all that famous dust to come on in and make itself at home in our carpets.
Why More Residents of Superior Trust Steve's
If your carpets are to have a long life and serve you and your loved ones well you need to keep them in tip top shape. And Steve's Carpets Care is the company to call to do just that. Over the past 42+ years no one has cleaned more carpets in the Greater Boulder area than the pros at Steve's. Our truck mounted steam cleaning service gets right down into the base of the carpet to root out stubborn dirt, debris and allergens and return your home to the safe, hygienic oasis you want it to be.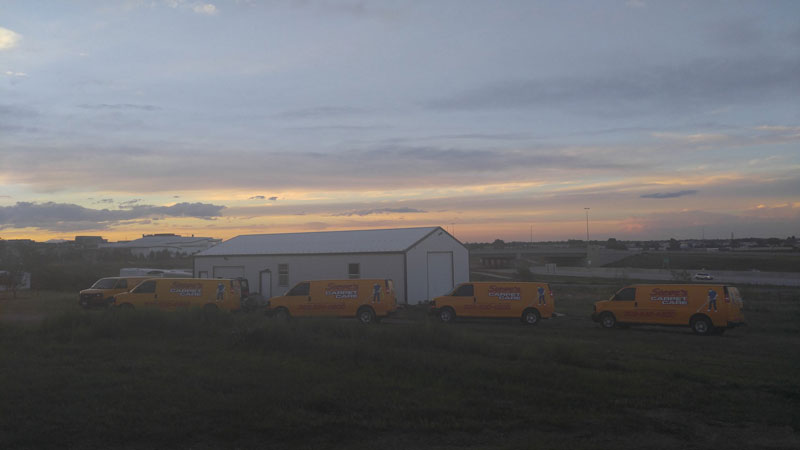 Additional Services From Steve's Carpet Care & Restoration
At Steve's we pride ourselves on being the best and most reliable carpet cleanings service in the Boulder area. Customers have come to know and rely on the quality of our finished product and appreciate the transparent way we go about conducting our business. You'll never find phantom charges on your bill and if you have a question or concern we're always here to answer the phone.
But we're more than just the best carpet cleaning service in this part of Colorado. We've also branched out over the years to offer a range of related services, including:
Why Steve's?
The folks who live in this part of the country love the outdoors but understand that it doesn't always stay outside. For that reason they need a carpet cleaning service they can rely on and more choose Steve's Carpet Care & Restoration than any other. We've been helping our friends and neighbors throughout the Greater Boulder area maintain beautiful, clean, hygienic interiors for more than 42 years. And in many ways we feel like we're just getting started. We bring the same level of care and attention to every one of our services and to every job we do, no matter how large or small.
Don't Waste Your Money on Carpet Cleaners When You can Have Steve's Carpet Care & Restoration
A great number of our customers have been with us for years. They know they can trust us to get the job done right the first time without any monkey business or unnecessary delays. They also know that when they get a bill from us it's not going to be laden with phantom charges. We leave the games to other companies and instead focus on delivering value to each and every customer, one customer at a time. Give us a call today at (303) 530-4900 and find out for yourself why so many people in Superior and beyond trust Steve's for so many important home maintenance tasks.