Denver Metro's Trusted Carpet Care Company
While the rest of the world's floors are covered in all manner of tile, linoleum, wood, marble, bamboo, granite, concrete slab and even dirt, here in the USA, and certainly in Boulder, carpeting is king. At Steve's Carpet Care & Restoration, we understand the American love affair with all things carpet and make it our mission to ensure your carpets always look their best. Whether cut pile or loop pile, plush, saxony, frieze, berber or multi-level loop we have the knowledge and experience to keep your carpets looking as fresh and beautiful as the day they were laid.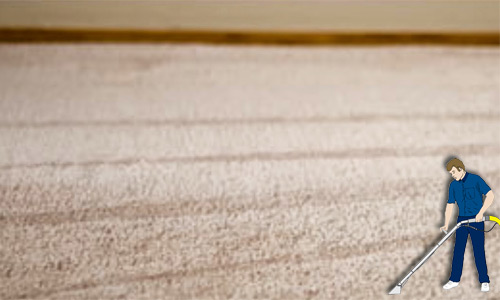 Click Here for Some Before and After Pics!
When you trust your carpets to Steve's you can be sure they are getting the best care available at the best possible price. Our technicians are thoroughly trained before being sent on the road so you can trust them to handle any challenge thrown at them. Efficient, professional, with an eye for detail and an ear open to your needs the team from Steve's will get in, get the job done and get out leaving your home or office a cleaner, healthier place.
Boulder Carpet Cleaning - We've Got It Covered
Once you've decided that it's time to clean the carpets a simple call is all that's needed to get the process started. The initial consultation is absolutely free and carries no obligation. Our highly trained and knowledgeable staff will assess your situation, determine what the best course of action is for you and give you the most reliable quote possible.
Should you decide to trust us with the care of your carpets you can be certain that the men and women who enter your home or office to do the job...
Are fully trained and IICRC certified
Are fully bonded and insured
Will show your home or office the respect it deserves
Will always conduct themselves in a professional manner
Will respond to your needs
Will utilize only the most eco-friendly state of the art technology available
Will leave your carpet looking, feeling and smelling its very best
What We Do and How We Do It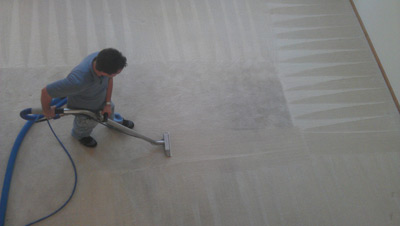 Believe it or not a lot of folks with carpeting in their home or office are not aware of the need to have it thoroughly cleaned on a regular basis. But the fact is that as beautiful and functional as modern carpeting can be it's not a slab of stainless steel that can be wiped clean with a rag. It is, essentially, a thick, absorbent pad of fabric spread across the floor that you, your employees, your kids, your guests and your pets tread upon daily. It needs a particular type of care in order to continue to look its best and maintain its durability. Also, your carpet acts as the largest filter in your entire house trapping dust and dirt on an ongoing basis.
A dry vacuuming of your home or office will generally do an ok job of removing surface dirt and dust along with some of the other things that can be brought in on the soles of shoes. What it won't do is address the other foreign bodies residing deep inside the pile that are invisible to the eye but affect the home or office environment in subtle, important ways. These unwelcome guests include bacteria and mold--which may have no fear of the standard dry vac--are no match for our state of the art, truck mounted steam cleaning machines. Would you only vacuum your clothes and not wash them? Our cleaning process gets deep into your carpet's fibers with steam and pressure forces no dry vac could ever replicate. Before we bring out the big guns though, there are a few interim steps we need to take to prepare your carpet including:
Inspection - By ensuring that we know exactly what type of carpet we're dealing with we make sure we select the detergents/cleaning products that will help us achieve optimal cleanliness at the end of the process.
Pre-spray - This part of the process breaks up stubborn deep-seated dirt and mud as well as stains so the steam vacuum can do its job more effectively. In essence it's akin to soaking your dishes before washing them.
Agitation (if needed) - Heavier soiling sometimes calls for a preliminary scrub to aid in de-flocculation and removal of debris from carpet fibers.
An Important Pause - To allow sufficient time for applied detergents to work thoroughly.
Once the preparatory steps are complete it's time to put our truck mounted steam cleaning systems to work. This hi-powered rig brings the clean in ways a dry vac can't hope to replicate and consists of:
A self-contained hot water system.
An injection system to introduce eco-friendly cleaning solutions into the heated water.
A high-pressure water pump that delivers the hot water and cleaning solutions directly into the fabric of the carpet.
A vacuum blower to remove the waste water and residue.
A vacuum hose to remove the waste water and residue from the home or office.
A separate waste tank that holds the effluvia for later disposal off-site.
The final advantage of our truck mounted carpet cleaning system is the quick breakdown and cleanup. With no bulky machinery to lug into and out of your home or office and all byproducts moved quickly and efficiently away from the work area there is virtually no cleanup to do once the job is complete. We simply take our hoses back to the truck and we're done.
Why You Should Do It
Steam cleaning your carpets regularly will pay dividends far beyond simply extending the life of your carpet and removing a few stains (although it will do that too). Having your carpeting professionally steam-cleaned will also...
Eliminate Mold Spores and Bacteria - Moisture can permeate nearly any environment or material and carpeting is no exception. Once moisture finds a home in your carpeting microscopic spores take hold and multiply. You may never be aware of this process unfolding until one day you notice a musty odor or your allergies begin acting up. It's not the carpets fault, it's nature. But it doesn't have to happen and a high pressure steam cleaning will normally remove all of the offending biological materials.
Eliminate Dust Mites - Dust mites live off of the dead skin we shed. As they grow, they themselves shed skin and it's this dust mite skin that is the source of the many adverse reactions people experience. Dust mites have been known to man since the inventor of the microscope, Anton van Leeuwenhoek, first laid eyes on them in 1694. It wasn't until fairly recently however that their role in allergic and asthmatic reactions was discovered. When your carpet is professionally steam cleaned not only do you remove the dead dust mite skin, you remove the dust mites themselves as well.
Enhance the Value of Your Home - The better you care for your home the greater the resale value. As it is with cars or books or works of art, if it's been well maintained it's worth more. No one wants to buy a home if their first thought upon entering is "What's that smell?"
Why Choose Steve's Carpet Care & Restoration?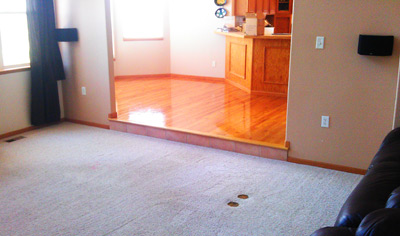 Let's face it, there are a lot of Boulder carpet cleaning companies out there looking for your business. Some reputable, some that live more in the shade. It can be difficult to determine who's who and even more difficult to know if you're getting a fair price or the one they hope you'll just accept. In today's business environment it's more important than ever to turn to the company with a proven track record. That company is Steve's Carpet Care and Restoration and here's why:
Passion - What separates us from the rest is our genuine love for the work. We never stop learning and applying what we learn to our service in order to provide you with the safest, most environmentally friendly and affordable carpet care you will find anywhere. Our list of related services continues to grow as well and our passion for them is likewise - second to none.
Trust - We have literally thousands of satisfied customers who call upon us time and again because they know we'll be there when we say, do what we promise and leave the carpeting in their home or office looking like new.
Quality - From the broadest outlines of the job to the tiniest details, we overlook nothing. Our technicians are trained from day 1 to identify problems and find solutions. We believe in our work and we think that it shows.
Support - While some believe customer service ends when the payment clears we believe in making customers for life. Completing the job means nothing if we lose your trust or somehow sour our own reputation. We stand by our work and our team and, in the rare event there are any post service issues that need to be resolved, you can be sure we will face them head on and not rest until you are satisfied.
Special Services
While we made our reputation by becoming Boulder's premiere carpet cleaning specialists we have not been content to rest on our laurels and so have branched out to offer a variety of related services that complement our core business. These include:
Tile and grout cleaning
Oriental rug cleaning
Air duct and dryer vent cleaning
Upholstery cleaning and more...
For nearly four decades, Steve's Carpet Care and Restoration has been earning our reputation one job at a time. We're proud of the job we do and the scores of satisfied customers we have are a testament to the quality of our work and the professionalism of our entire staff. We look forward to continuing to serve Boulder for decades to come and hope to see you on the next job.