Some cities and towns can trace their development in more or less a straight line from first settlement to modern municipality. Commerce City, however, took a fairly roundabout route to its current state as the 19th most populous municipality in Colorado.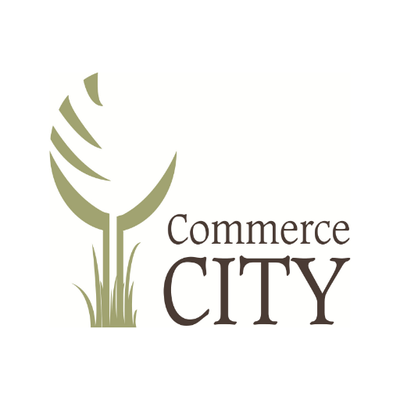 The first settlement activity in the area that is now Commerce City occurred in 1859 when John D. Henderson built his trading post and hotel on what is now Henderson Island in the South Platte River. From there, he sold food and equipment to gold prospectors involved in the Pikes Peak Gold Rush. While the gold rush eventually faded into memory Henderson's commercial ventures along, with his adjoining ranch, remained and formed the foundation around which subsequent settlement activity occurred.
Large scale post-Henderson development initially took the form of cemeteries. With the Riverside Cemetery being established in 1876 and the Rose Hill Cemetery opening in 1892. But the budding community wasn't all about cemeteries. The first one-room school in area opened in 1871, with others coming online in 1899 and then again in 1907.
Still, the nature of the settlement activity in what is now the Commerce City area remained nebulous for some time. Small towns came and went, with Derby failing to thrive and being largely abandoned and Irondale incorporating in the 1920s and un-incorporating in the 1930s.
Finally, in 1952, residents in the area voted overwhelmingly to incorporate as "Commerce Town." In 1962 Commerce Town annexed some of what remained of Derby, which increased the population and tax base of the new town. Shortly thereafter, the town was incorporated as a city and changed its name to reflect its new status.
Today, Commerce City is a thriving community with vibrant residential and commercial areas, a Major League Soccer franchise, shopping malls and more. While population growth stagnated from the 1970s through the 1990s, it's fair to say it has exploded since the turn of the century. Increasing from just over 20,000 in the year 2000 to just under 60,000 today.
Why First Rate Carpet Cleaning is Essential in Commerce City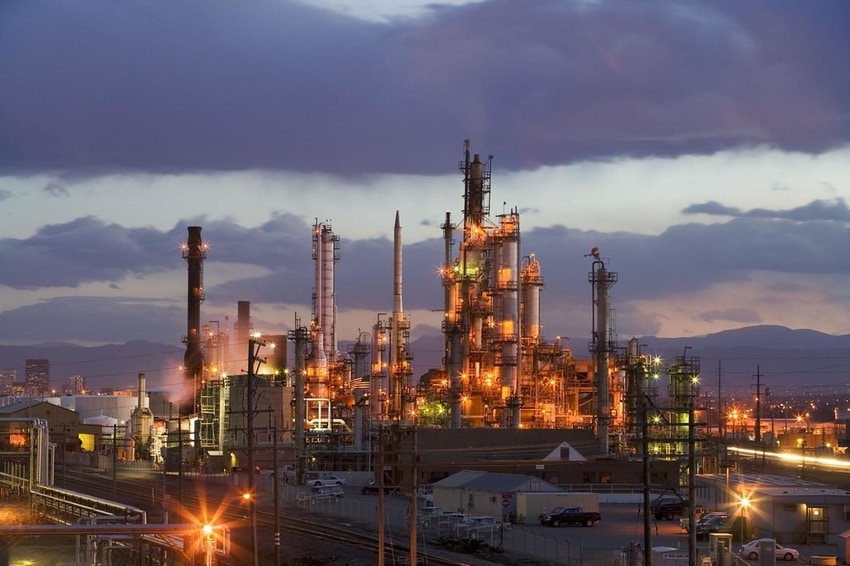 Keeping carpets and rugs clean is always the smart thing to do, but the need for first-rate carpet cleaning takes on new urgency in a place like Commerce City. Our location at the foot of the Rockies on the western end of the Colorado Plateau means we not only enjoy spectacular vistas be we're also subjected to the less attractive aspects of Chinook winds, dust storms blowing in from the east and an explosion of airborne allergens during the spring. All of these elements conspire to turn your carpeting into a dusty, allergen-riddled petri dish of pollen, dirt, and dust from the plains, airborne bacteria, mold spores, microscopic insects and more.
At Steve's Carpet Care & Restoration, we have more than 4 decades of experience dealing with the various pollutants that can burrow their way into your wall to wall, Orientals and throw rugs. Our truck-mounted steam cleaning system gets your carpeting as clean as it can possibly be. By entrusting the cleaning and maintenance of your carpeting and rugs to Steve's you'll help insure:
Your carpets don't become a breeding ground for bacteria.
Your loved ones don't develop allergies related to dirty carpeting.
Dust mites and other microbes don't take up residence in your rugs.
Your family's Persian or Oriental rugs retain their value.
Your carpeting is able to live out its maximum lifespan.
Clean, hygienic carpeting also means a clean, hygienic environment and clean, healthy air within the home. The last thing you want is for the air inside your home to be dirtier than the air outside. This can happen if you don't take proper care of the carpeting. So call Steve's and sleep well at night knowing everyone's breathing clean, fresh air.
Complementary Services from Steve's Carpet Care & Restoration
A healthy environment inside the house requires more than just clean carpets, however. That's why over the years, we've developed an array of complementary services that will enable you to maintain a pristine and safe environment for family, friends and pets. Those complementary services include:
Air Duct Cleaning - Keeping the carpets clean in your Commerce City home is essential to maintaining a healthy environment. But just as carpeting becomes clogged with environmental pollutants, so too do the air ducts in the house. When dirt, dust, and pollen enter the house, they mix with dead skin, pet hair, pet dander, and more and are circulated throughout the home via the air ducts. And while the filter on your HVAC unit captures many of the larger particles, fine ones often slip through and are recycled through the house over and over. It's essential that the air ducts be cleaned on an annual or bi-annual basis to ensure this type of counterproductive recirculation is nipped in the bud.
Dryer Vent Cleaning - Did you know that one of the most common causes of house fires is the dryer vent? If you didn't, you're certainly not alone. Most people are unaware of the dangers of the dryer vent, which is why so many allow these vents to become clogged with lint and catch fire. The warning signs of a clogged dryer vent are many: clothes that don't dry all the way, lint on the ground outside the vent, an overheated laundry room after running the dryer. But really, it should never come to that. Make sure you have your dryer vent professionally cleaned every year.
Upholstery Steam Cleaning - Clean carpets are essential, but walking on clean carpets then sitting on dirty, dusty, microbe-filled upholstery doesn't make much sense. We take the same careful, thorough approach to steam cleaning your upholstery that we take with cleaning your wall to wall or Persian carpets. Fabric upholstery can be a magnet for all manner of environmental contaminants. Make sure you finish the job of cleaning the house by allowing the experts from Steve's to return your upholstery to a clean, healthy state.
Water Damage Repair - We're homeowners ourselves and have seen first-hand the damage that can be done by the frequent flooding in this part of the country. That's why we also offer water damage-related services, including furniture and carpet restoration (when possible) and hardwood floor restoration (again, when possible). In the wake of a flooding emergency, we also undertake the small scale distribution of emergency items.
Why Choose Steve's?
When you hire the experts from Steve's Carpet Care & Restoration to clean your carpets, ducts, vents, and upholstery, you don't get delays and excuses. Every member of the Steve's Carpet Care & Restoration team:
Is a highly trained professional.
Answers all your questions and concerns.
Treats every aspect of your property with the utmost respect.
Shows up when they say they will.
Does the job right the first time.
You can save a few bucks and hire some fly-by-night service. Or you can enhance the safety and value of your Commerce City home by choosing Steve's Carpet Care & Restoration.
Your Satisfaction is Our Only Goal
With some companies, their primary goal is maximizing profit. And while we're certainly not in business to lose money, we nonetheless take a different approach. We feel that if we show up on time and do the job right, the profit part will take care of itself. So we make your satisfaction our one and only goal. Give Steve's a call at (303) 530-4900 and discover what real customer care is all about.