The town of Erie took its name from Erie, Pennsylvania the original home of one of the area's early settlers. Both towns would wind up playing a significant role in the industrialization of the US during the 19th and early 20th centuries. Erie, PA with its enormous steel mills and Erie, CO with its substantial coal mines.
Erie, CO was settled and given its name in 1867. By 1874 it had enough permanent settlers that the town was officially incorporated. The founding of Erie coincided with the discovery of coal in the region. And many of the early coal miners actually owned property and had homes in the town. Unlike in many other western coal towns where the workers lived in hastily assembled camps.
In 1870 the railroad came to Erie. This made it easy for coal from the local mines to be transported to markets in Denver and beyond. As a result the town prospered and many early settlers did quite well mining coal by and for themselves. Eventually though, commercial mining companies moved in and gradually gobbled up the independent claims.
Erie's first school was erected in 1874 and its first church in 1883. And for more than 100 years the population of the town never exceeded roughly 1,200 residents. That all changed during the 1990s when many of the old farms were sold to developers. Between 1990 and 2000 the number of residents grew from 1,258 to more than 6,000. And in the 19 years since it has continued to grow with more than 25,000 people now calling Erie home, according to recent estimates.
Why Erie Homeowners Need Professional Carpet Care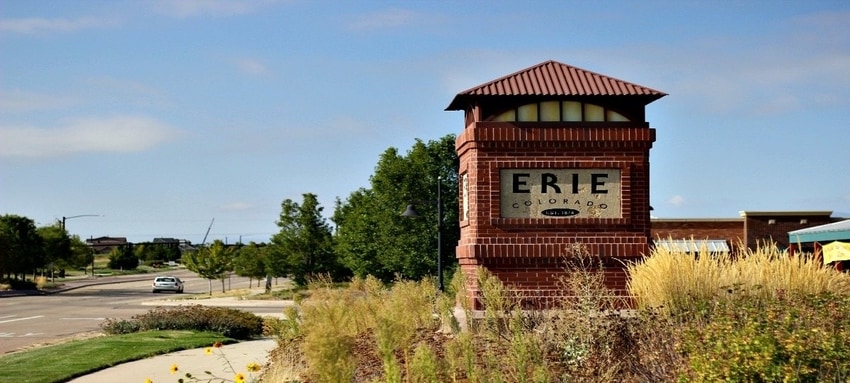 Due to the recent explosive growth most of the housing stock in Erie is new. With large, beautiful homes lining Meller Street, Fox Hills Ct, Eichhorn Drive, Hickory Drive and more. Because the winters here can be brutal however, many of these homes feature wall to wall carpeting which acts as an extra layer of insulation between floors.
Keeping those carpets clean is a full-time job because not only is this part of Colorado prone to severe winter weather, it's also prone to dust storms, dust devils and thick clouds of allergens during the springtime. Not only that but family members tend to bring plenty of the great outdoors indoors with them on the bottom of their shoes.
A growing number of Erie residents trust Steve's Carpet Care & Restoration and Restoration to keep their wall to wall, heirloom Orientals and area rugs looking and feeling great. Once they experience the difference our truck mounted steam cleaning system makes over standard water-based rug shampooers they never want to settle for anything less.
Take Advantage of Our Related Services
When our highly trained pros are done with your carpets you can be sure they're free of dust, debris, allergens, dust mites, mold, mildew and bacteria. Along with anything else that's found its way into your home on shoes or on the paws of your furry friends. But Steve's is more than just the best, most trusted carpet care company in this part of Colorado. We also offer an array of related services, including:
Air Duct Cleaning - Clean carpets are a good start but with all the airborne dust, dirt and pollen in this part of the country it's crucial you have your air ducts cleaned on an annual or bi-annual basis as well. Many of the airborne contaminants that find their way into your home wind up in the air ducts. Some get caught by the filter. But many other particles wind up getting past the filter and being circulated from room to room. If you don't have your air ducts cleaned they'll become a recycling engine for dirt, dust, pet dander, pet hair, allergens and more. Which means you, your loved ones and your pets will be breathing it all in.
Upholstery Steam Cleaning - The final link in the chain of a clean, hygienic home is the upholstery. Think about it. If dust and dirt and who knows what else is settling into your carpets and area rugs, then it's also settling onto your upholstery. If you don't have the upholstery cleaned along with the carpets then the kids will be rising from the nice clean rugs only to sit down onto the petri dish that is the furniture. But simply vacuuming the upholstery isn't enough. Dust mites, mold and bacteria are stubborn types that burrow right down to the base of the upholstery where the vacuum can't get them. Our upholstery steam cleaning system however grabs hold of every last microbe and leaves your upholstery as clean as new.
Dryer Vent Cleaning - This is perhaps the most important service we offer at Steve's. Why's that? Because every year in North America more than 15,000 house fires start in clogged dryer vents. And in too many cases not everyone in the house makes it out alive. But it's not the dryer vent's fault. Dryer vents are necessary for venting deadly CO2 and if they're kept clean and clear of lint they are no bother to anyone. But if the inside walls of the vent become caked with dryer lint they're a fire waiting to happen. Don't fall victim to a house fire that starts in the dryer vent. Have Steve's in once a year to clean it out. You'll sleep better.
Water Damage Repair Work - Steve's has been around for more than 42 years. In that time we've seen too many floods and the damage they cause. That's why we now offer several different flood-related services including carpet restoration (when possible), hardwood flooring restoration (again, when possible) and furniture restoration as well. In some cases damage is simply too extensive. But in other cases homeowners sometimes give up on items that can be saved. Before you toss your water damaged carpeting, flooring or upholstery give Steve's a call. We may be able to save it for you.
Why You Should Trust Your Carpets, Furniture and More to Steve's
Steve's Carpet Care & Restoration and Restoration is more than just a company that cleans dirty carpets. We help you keep the entire house clean and hygienic. Our upholstery cleaning, air duct cleaning and dryer vent cleaning services ensure your home is always safe and like-new clean. Each and every member of the Steve's Carpet Care & Restoration team is:
Expertly trained in the cleaning and care of all types of carpeting and rugs.
Willing to take the time to answer all your questions and address any concerns.
Treats every aspect of your home and all your personal property with the utmost respect.
Respects you by showing up on time, ready to work.
Does the job the right way the first time and every time.
There are a lot of people who claim to clean rugs and many are no doubt hard-working, well-intentioned individuals. But none of them have experience, training or equipment that can match Steve's. So don't take chances with the safety and health of your loved ones. Next time you need carpet or rug cleaning, air duct cleaning, dryer vent cleaning or water damage repair work done on your Erie home, call Steve's at (303) 530-4900. You'll be glad you did.