Contrary to popular belief the city of Golden, Colorado was not named for the chemical element that inspired the Pikes' Peak Gold Rush. Instead, it was named for Thomas L. Golden, one of the earliest prospectors to arrive in the area before the Gold Rush had gathered steam. Golden City was established in mid-1859 along Clear Creek not far from the spot where Tom Golden had discovered gold earlier that year. Just a year later Golden City was chosen to be the capital of the renegade Jefferson Territory. But by mid-1861 Jefferson Territory was disbanded, replaced by the State of Kansas and the new Colorado Territory.

For several decades the town was an important industrial center with numerous flour mills, a paper mill, brick works, the Coors Brewery and more. And, although the Gold Rush had fizzled out by the 1870s silver mining was in full flower as was coal mining. Perhaps remarkably for such a bustling municipality the population of Golden City remained virtually unchanged between 1880 and 1940, hovering at around 2,500.
In the years following the end of World War II however, Golden experienced a sudden increase in physical size. Several enormous adjoining properties were annexed and new subdivisions sprang up on them. With the influx of new residents came demand for grocery stores, department stores, office space and schools. And although the city center went through a difficult period in the 1980s it rebounded nicely during the 1990s, becoming a center for mountaineering, porcelain production and renewable energy technology. Today there are some 22,000 residents in Golden. Nearly nine times the number that lived here prior to WWII.
The Importance of Carpet Cleaning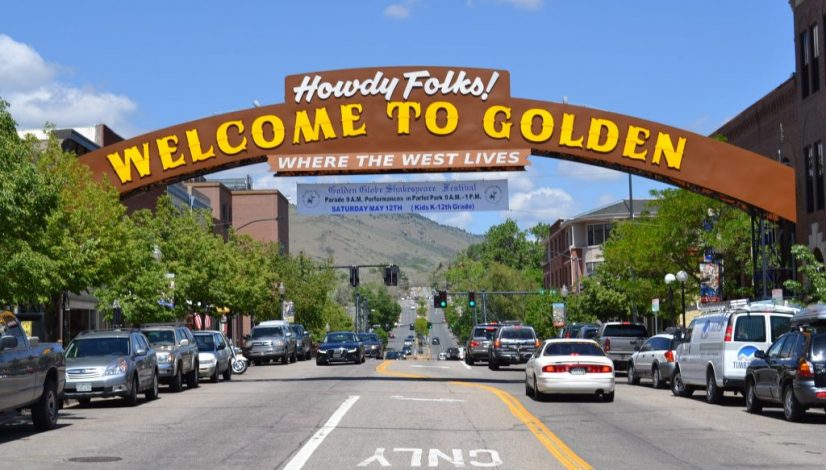 Golden is not a big city. But its location at the foothills of the Rockies means that it is in nature's crosshairs when it comes to environmental contaminants that can end up in local carpets. During the springtime the environment is awash in pollen, mold spores and myriad other allergens. On some days thick clouds of pollen hang in the air. Being on the downslope of the Rockies also means Golden is the resting place for tons of dust, dirt and debris blown down out of the mountains by the Chinook winds.
It's impossible to keep all these airborne pollutants out of the house and out of the carpet. And when you add swarms of tiny insects and dust storms from the east into the mix the need for outstanding carpet cleaning services becomes obvious. That's where Steve's Carpet Care & Restoration comes in. When you enlist Steve's to clean the carpets in your Golden home you can be sure:
We'll remove every last particle of dirt and dust
Dust mites, microbes and bacteria will have nowhere to hide
The integrity of your carpets will not be affected
Our truck mounted steam system will clean right down to the pile
Your home will be a more comfortable and hygienic place
Most homeowners aren't aware of the important role clean carpets play in the maintenance of indoor air quality. Studies have shown most people can trace their allergies to a causal agent located in the home. And in fact dirty carpets are a leading cause of allergies, asthma and other respiratory conditions. But simply ridding your home of carpeting will make it a colder and more expensive place to heat during the winter. The solution? Steve's Carpet Care & Restoration.
Steve's Duct Cleaning Services
All that dirt and dust, all those allergens and microscopic insects that find their way into the average home in Golden don't just float in the door and settle down. Before the 'settle down' part happens most are circulated throughout the house via the ductwork. Many of those pollutants, in fact, never make it out of the ducts. They accumulate inside the ducts fouling the air and - in the case of certain insects and bacteria - breeding.
In addition, ducts can and often do play host to critters such as squirrels, birds and mice seeking shelter from the brutal Colorado winters. For all of these reasons and more Steve's Carpet Care & Restoration offers comprehensive air duct cleaning services. Most health professionals advise cleaning your duct work on an annual or bi-annual basis, depending on where you live. Certainly, if you've never cleaned the ductwork the time to do so is now.
Related Services from Steve's
Keeping the house clean entails more than just cleaning the carpets. As we discussed we offer full service air duct cleaning to prevent your ducts from recycling pollutants and playing host to small birds and animals. But that's not all. We also offer the following related services that will ensure your home is always as safe and hygienic as possible:
Upholstery steam cleaning - If dirt, dust and allergens are settling on your carpets then they're settling on your upholstery too. Even if you don't have wall to wall carpeting your upholstery is collecting all manner of airborne pollutants. Our steam cleaning service gets right down to the foundation of the upholstery removing every grain of dirt and every microbe, leaving it clean as new. Maybe cleaner.
Dryer vent cleaning - Here's a sobering statistic for you: Every year some 15,000 house fires in the US start in dryer vents. Those innocuous looking little flexible hoses that run from the dryer to the vent on the outside of the house are tragedies waiting to happen. The good news is they're tragedies that don't have to happen. By cleaning your dryer vent once a year you will head off the possibility of a deadly fire and make the entire house a safer place for everyone. People and pets included.
Water damage repair services - Those of us at Steve's live in this area too. We know that the possibility of flooding is an ever present danger. One that becomes a terrible reality all too often. After living through a number of such events we decided to offer water damage repair services to help our friends and neighbors recover from floods faster. And perhaps save certain items they might have otherwise discarded. These services include cleaning water damaged furniture and water damaged flooring when possible. And also distributing modest amounts of emergency supplies in the event of catastrophic flooding.
Why Choose Steve's?
Because we've been in business more than 4 decades and in that time we've seen everything.
Because we know the specific challenges faced by homeowners in Golden better than anyone.
Because no one offers more prompt, reliable service no matter where you are in Golden.
Because our technicians are the best trained in the industry and treat every aspect of your property with the utmost respect.
Because we believe that customer service begins with doing the job right the first time.
And because, unlike most fly-by-night operations, we're fully accountable for our work.

Your Satisfaction is Our Goal

We don't just talk customer service, we live it. Every aspect of our business is designed to provide our customers with the highest standard of work at the most affordable price. We're invested in the health and wellbeing of the people of Golden and approach every job as if it were the most important one we've ever done. Because it is. When you need first class carpet care and related services in Golden call Steve's at (303) 530-4900.