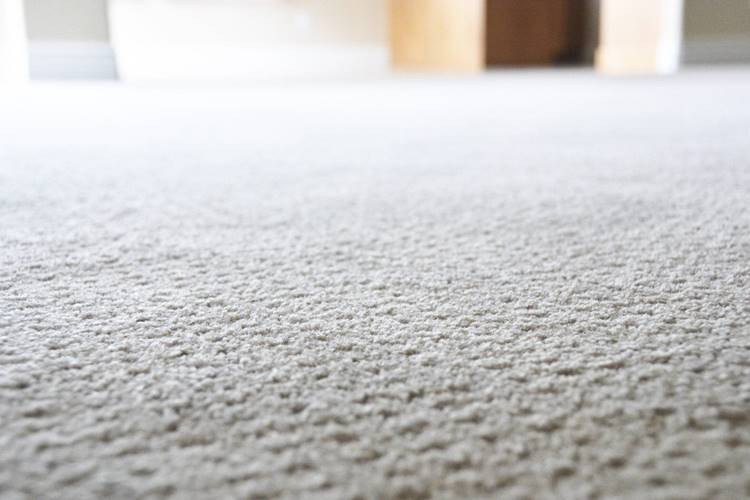 As carpet cleaning specialists in Boulder, we see traffic patterns on both domestic and commercial carpeting every single day of our working lives. Thanks to our chosen profession, we are able to observe the wear or usage patterns that eventually appear on all types of carpeting over time. In today's blog post, we're going to discuss the reasons for these traffic patterns, as well as some measures that you can take to minimize them or at least delay their appearance for as long as possible.
Causes of Traffic Patterns
Let's start by examining the primary causes of traffic patterns on domestic and commercial carpeting in the USA. In our experience as professional carpet cleaning technicians, all of the following will cause traffic patterns over time, especially if no preventative measures are taken:
Foot Traffic – High foot traffic areas, such as entryways, hallways, and living spaces, are more prone to developing traffic patterns than most other areas where carpeting may be present. The constant movement of people over the same spots gradually wears down the carpet fibers and causes them to mat together and/or flatten.
Heavy Objects With Poorly Distributed Weight – If you leave heavy pieces of furniture or other heavy objects in exactly the same position for an extended period of time, this can lead to traffic patterns. The weight of the furniture eventually compresses the carpet fibers, leaving tell-tale dents on the surface that can be very difficult to remove. This is mainly an issue with items of furniture such as tables and chairs, whose weight is supported by relatively slim legs.
Inadequate Padding – Carpet padding has a crucial role to play in the preservation of a carpet's appearance and, ultimately, its longevity. Insufficient or worn-out padding fails to provide proper support and cushioning, resulting in accelerated wear and the formation of traffic patterns more quickly than would otherwise have been the case.
Low-Quality Carpeting – Poor quality carpeting that has been manufactured from substandard materials will generally lack durability and resilience when compared to higher-quality offerings. As such, it is likely to develop traffic patterns sooner and to a greater degree. It is the cheap fibers and construction methods that make them less resistant to wear, causing them to show traffic patterns more readily.
Prevention and Management of Traffic Patterns in Carpets
Now that you are aware of the most common causes of traffic patterns in carpeting, it's time to learn about the preventative measures you can take. Benefit from the wisdom accumulated by leading carpet cleaning companies over the last half a century and keep your carpeting looking great for longer.
Regular Vacuuming – Implementing a consistent vacuuming routine is essential if you want to prevent the appearance of traffic patterns on your carpets. Vacuuming removes loose dirt and debris that can contribute to the matting and flattening of individual carpet fibers. By removing this dirt and debris as soon as possible, you can prevent this from happening.
Furniture Rotation and Relocation – Rearranging your furniture periodically will help to minimize the occurrence of traffic patterns from this particular source. You can rotate your furniture across multiple rooms or simply change the layout in each individual room to prevent dents in the carpet from appearing.
Area Rugs and Runners – Placing area rugs or runners in high-traffic zones will provide an extra layer of protection for your carpets. The rugs will absorb some of the impacts of regular foot traffic, thereby reducing wear and tear on the underlying carpeting and helping to preserve its original appearance.
High-Quality Carpets and Padding – Investing in high-quality carpeting and padding is a great way to extend the potential useful lifespan of your flooring. Choose carpets made from durable fibers, with construction methods that were specifically developed to help carpeting withstand heavy foot traffic. Additionally, ensure that your carpet padding is thick enough to provide adequate support and cushioning.
Professional Carpet Cleaning and Maintenance – Periodic steam cleaning helps to remove embedded dirt and reduce the visibility of traffic patterns. Find a local specialist that offers competitively priced carpet cleaning services and request a quotation.
Fluffing and Grooming – Regular fluffing and grooming can help revive flattened fibers and prevent further deterioration in their condition. Use a carpet rake or a bristle brush to gently lift the fibers and be careful not to use excessive force.
Follow all of these suggestions and your carpets should remain in excellent condition for many years to come. And don't forget: if you are looking for a reliable expert to perform carpet shampooing/steam carpet cleaning in Boulder, you are welcome to call or email us. We offer a full range of carpet cleaning, repair, and maintenance services to domestic and commercial customers in this part of the USA.