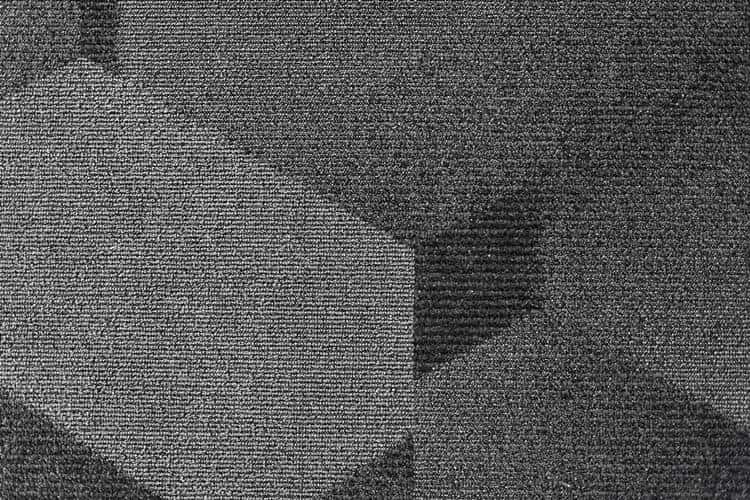 At Steve's Carpet Care & Restoration, we're carpet cleaning experts, which means we're also experts at identifying the different types of carpet. It's understandable, however, if homeowners (especially ones who bought a home that had one or more previous owners) do not know exactly what type of carpet is gracing their floors. But it's important to know this stuff because it can impact how they treat that carpet between professional cleanings. In this post, we're going to take a close look at the different types of carpets as well as the different materials used to make them.
The Two Most Common Types of Carpeting
Some carpet cleaning companies are reluctant to tell their customers too much about their carpets. At Steve's, we believe that well-informed customers are better customers so we're always happy to answer questions or address concerns about carpeting or carpet care. In that spirit let's take a look at the different types of carpeting found in most homes today.
There are two categories of carpeting that account for the vast majority of carpets found in the contemporary home. They are "loop pile" carpets and "cut pile" carpets. Let's look at both as well as the different variations available within each category.
Loop Pile Carpeting
As the name implies the fibers in loop pile carpets are twisted into little loops. The loops make the carpeting better able to withstand heavy use. At the same time, they make the carpet less luxurious and harder to the touch. Loop pile carpeting is often found in offices and schools because of its durability.
Within the loop pile category, there are several subcategories of carpeting. They are:
Berber: The Berber loop carpet features short loops that often vary slightly in length to add just a bit more comfort underfoot. Berber is very durable and maintenance is typically pretty straightforward because the pile is so shallow. Berber carpeting is not often found in homes, with exceptions being in rec rooms, laundry rooms and sometimes on stairs.
Level: Like the berber loop, the level loop features short loops. In this case though, the loops are a uniform length and packed into a dense weave that makes for one of the smoothest surfaces to be found in any carpet. Level loop carpets are ideal for public spaces that receive lots of foot traffic and where durability and fast, simple rug cleaning are important considerations.
Multi-level loop: Multi-level loop carpeting features loops of different lengths. While that might sound like the same thing as Berber loop carpeting it's actually a bit different in that there is greater variety in the loop lengths and those different length loops are used to create visual interest in the form of subtle patterns. The different loops are also commonly different colors, which helps reinforce the pattern.
Cut Pile Carpeting
The other most common type of carpeting is called "cut pile" carpeting. The cut, in this case, refers to the fact that the top of the loops are cut off, making the overall effects more plush and far more comfortable underfoot than a loop pile carpet. Our residential carpet cleaning services deal mostly with cut pile carpeting for the obvious reason that people want their homes to be comfortable, not utilitarian.
There are four major subcategories of cut pile carpeting. They are:
Frieze - Frieze carpeting, often referred to as "shag" carpeting, has fibers that curl off in multiple directions and create a soft, luxurious surface. Frieze carpeting is able to hide footprints in light traffic areas. In heavier traffic areas, however, frieze carpeting can take on a worn-down look. It can also be difficult to vacuum effectively and cleaning stains is a significant challenge.
Saxony - With Saxony carpeting, the fibers are about a half-inch long and cut as close as possible to a uniform length. These fibers are also packed tight to create a lush, but durable surface. Often referred to as "plush" carpeting many homeowners prefer this to frieze carpeting because it's a bit easier to vacuum and carpet cleaning isn't such an ordeal.
Textured - Just as Saxony is a step down from frieze in terms of pile depth, so textured carpeting is a step down from Saxony. Saxony carpeting is soft, but you wouldn't call it luxurious and it offers a high degree of durability and stain resistance. It's also easier to clean than frieze or Saxony. Textured carpets are a popular choice for families with kids, and with some hotels and resorts.
Patterned - The patterned carpet utilizes a mix of looped and cut yarns. The loops and cuts are laid out specifically to create a desired pattern. It's a different approach to pattern creation because it's most often done using a single-color fabric, rather than relying on different colors. Different fabrics might also be used to create the pattern, and the way the fabrics are woven together also influences the final appearance of the carpet.
About Materials
Keep in mind too that the type of material a carpet is made from will also impact cleaning and repair efforts. Some of the most popular materials include:
Nylon - Popular and durable
Wool - Traditional, luxurious, and durable
Acrylic - The feel of wool at a fraction of the cost
Olefin - Easy to clean and retains color well
Polyester - Tough and stain resistant
We hope this information will give you a better idea of what type of carpet you have in your home. To schedule carpet repair, carpet cleaning or other professional services we offer, contact Steve's Carpet Care & Restoration today.