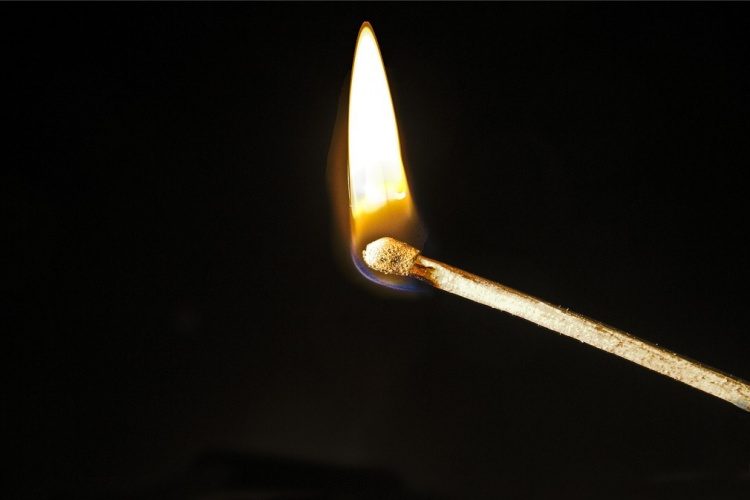 If you accidentally burn your carpet, is it possible to invisibly mend the affected area so that nobody would ever notice unless they take a magnifying glass out? While we would love to be the bearer of good news and tell you that yes, it is easy to fix carpet burns with just a few household tools and cleaning products, unfortunately, we cannot do that. The truth of the matter is that unless you are a skilled professional with years of training and experience behind you, the chances of you being able to invisibly mend a burned carpet are close to zero. When it comes to this type of critical carpet repair, we honestly believe that you should always hire an expert rather than attempt to fix it yourself, thereby avoiding the risk of making things even worse.
Common Carpet Repair Tips for Burns That You Shouldn't Try
As one of the leading carpet restoration and carpet cleaning companies in Broomfield, CO, we have seen more than our fair share of botched repair jobs on burned carpets over the years. If you have already spent some time searching for carpet cleaning and repair tips, you may have come across the following popular suggestions for fixing carpet burns, all of which we recommend you avoid unless you are sure you know what you are doing:
Bleaching – Many people recommend trying a mixture of hydrogen peroxide and water on burned carpet fibers but as carpet restoration experts, we can tell you that this does not work. The reason is quite simple: burned carpet fibers are dark because they have been scorched by flame and no amount of bleach is going to restore them to their original color. The dye in the fibers has been destroyed, along with the outermost layer of the fibers themselves and bleaching them will do nothing to change this situation. The only time you may have success using bleach on carpet fibers is in the event you accidentally stain them with a solution that does not wash out. Even then, it is a hit-and-miss affair because you cannot accurately predict the final outcome.
Pruning – If you are ever tempted to try and prune the burned tips of carpet fibers, please think carefully before you start. It's not actually the worst idea we have heard but it's a technique that you are unlikely to experience any success with unless you have a lot of firsthand experience in the field of carpet restoration. Most people make the mistake of trying this technique using a pair of ordinary household scissors and, unfortunately, it's just not possible to cut at the right angle without specialized tools. With noticeably shorter fibers in one area and no effort to blend this patch in with the surrounding pile, the results are almost certain to disappoint.
Removing and Replacing Burned Fibers – Again, this is not the worst idea; the problem lies in the way it is executed by non-professionals. If you follow the suggestions that you find online, you're most likely to cut the burned fibers at the base before replacing them by gluing in fibers that you cut from a hidden part of the carpet, such as from under the sofa. This sounds like a great idea in theory: nobody will notice a missing patch of carpet fibers underneath the sofa and if you glue them in just right, they will look as if they belong in their new home. The problem with this particular carpet repair suggestion is that it takes no account of the wear and tear the fibers are subjected to on a daily basis. Even light vacuuming is likely to loosen the glued-in fibers over time and before you know it, you will be attempting another fiber transplant in an effort to cover up your original mistake. The only practical way to affix new fibers to a bald patch in your carpeting is to weave them into the base of the carpet in the same way that the manufacturer did with the original fibers.
Now you know how not to repair carpet burns, you are probably wondering what on earth you can do to resolve the situation. Fortunately, we do have a solution for you:
Call Your Local Carpet Cleaning & Carpet Restoration Specialists
A professional carpet patch repair should cost no more than a few hundred dollars and assuming it is performed by a reputable specialist, you will not be able to see the repair once it has been completed. It would be fantastic if you could mend a burned carpet yourself using scissors, bleach or glued-in fibers but if you want a long-lasting, invisible repair, the only practical option is to contact your local experts.
If you happen to live in Denver or the surrounding area, please feel free to contact us for more information about our carpet cleaning and carpet repair services in Broomfield, CO. With over four decades of experience and a reputation that is second to none, Steve's Carpet Care & Restoration is the company you can trust completely.
In addition to carpet cleaning and repair, we offer expert rug cleaning and repair services to domestic and commercial clients in this part of the USA. We also offer tile & grout cleaning, water damage repair and upholstery repair services, along with air duct cleaning and maintenance services. Whatever your needs, we can meet them at a competitive rate.