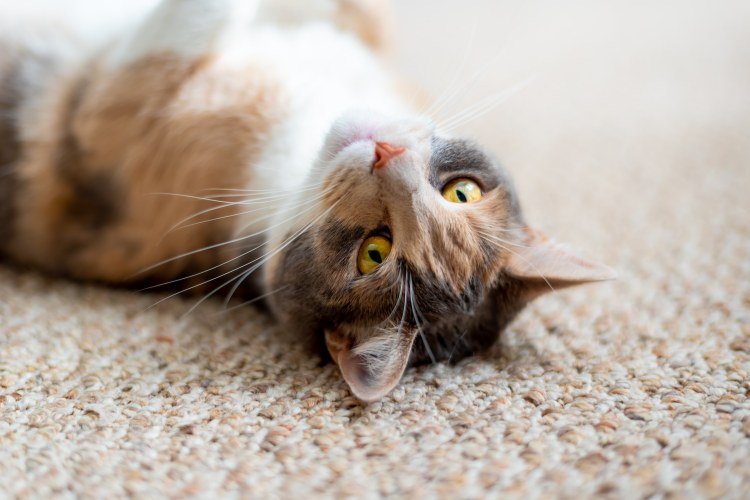 Good quality carpeting represents a significant investment so it's not surprising that most people are keen to do whatever they can to extend the useful lifespan of the carpets in their home. Whether you have recently had new carpeting installed or you happen to love the carpets you already have, our guide to common reasons carpets get damaged will help you to protect your precious flooring.
In the list below, you will find not just 5 leading causes of damage to domestic and commercial carpets but some professional advice on what you can do to minimize the chances of damaging your own carpeting. As experienced carpet cleaning specialists in Broomfield, CO, we have an in-depth knowledge of all types of carpeting, and the things that can damage them prematurely.
5 Things That Can Ruin Your Carpets If You Are Not Careful
Look out for these 5 threats to your beautiful carpeting and you can make sure it does not become damaged prematurely by something that could easily have been avoided.
Heavy or Rough Furniture – Tables, chests, closets and any other furniture that is particularly heavy can cause premature wear to your carpeting, most often in the form of permanent dents. Wooden furniture with a rough, unfinished surface can also damage your carpet by tearing individual fibers or even pulling them out completely. There are two possible preventative measures you can take to avoid this particular problem. One is simply not to place any heavy or unfinished timber furniture on the carpets in your home. The other, which is often more practical, is to place such furniture on some type of flat base that helps to spread the weight across a greater surface area. With regards to heavy pieces of furniture such as large dining tables, it is the concentration of weight in a small surface area, i.e. the legs of the table, that causes the damage. The overall weight can easily be handled by a quality carpet if it is spread over a larger area.
Dirt and Debris – Dirty carpets not only look bad and make your home smell awful, they wear prematurely as well. Every particle of dirt that sits in your carpeting, will get ground into the pile as members of your household walk around your home on a daily basis. This causes the fibers in the pile to tear and break off, leaving your carpets looking rather worse for wear. In extreme cases, a carpet that should have lasted 10 years or more will need to be replaced after just a year or two. You can avoid this problem very easily by contacting one of the local carpet cleaning companies in your area and asking them to visit your home once every year or so. If you live in Broomfield, CO or an adjacent town or city, please feel free to call and speak to us about your carpet cleaning needs at any time.
Strong Odors – While strong odors won't cause any visible signs of wear and tear, they can become a permanent feature of your carpeting if it is exposed to them over a long period of time. With this in mind, we recommend that you refrain from smoking in any rooms that are carpeted and avoid introducing any other strong odors into these areas of your home. If neither of these measures are practical or desirable for you, the alternative is to have your carpets cleaned by a team of professionals on a regular basis. You could use commercially available odor removal products but they are only likely to delay the inevitable rather than prevent it.
Household Pets – Dogs and cats may also make your carpeting smell if you do not have it cleaned on a regular basis but they can cause more issues than just bad smelling carpet fibers. Many pets damage carpeting by scratching or biting it repeatedly and, short of hiring a carpet repair expert every few months, there may appear to be very little you can do about this. However, you can protect your carpets to a certain degree by clipping their claws regularly. Pets can also introduce a lot of hair and dander into the fibers of your carpet but you can minimize the amount that enters your home by brushing their coats before they come in. If your dog likes to roll around in the yard, you can make sure it has a quick bath before it comes back inside the house, to stop your carpets from getting too dirty.
Accidental Spillages – Spilled drinks and dropped food can cause permanent stains on all types of carpeting if not dealt with quickly and efficiently. Acidic liquids such as red wine and coffee are especially harmful to carpets and should always be mopped up as soon as they are spilled. In addition to mopping up all spillages quickly and thoroughly, you may also wish to look into the possibility of applying a carpet stain protector to all carpeted areas of your home. If all else fails and you are left with a nasty stain, you will need to find out which of your local carpet cleaning companies specialize in stain removal and ask one of them to come and take a look at the damage.
If you are looking for a Broomfield carpet cleaning and carpet repair team with an excellent reputation, please don't hesitate to contact us right now.